'Tis the season for dressing up! On the hunt for a great holiday outfit? Gear up to make your season sparkle:
The accessory: resin cuffs adorned with stones, chunky rhinestone necklaces with a vintage vibe, oversized cocktail rings and big studs (not your beau) rock.

Color is in again, but nothing says super chic like black and white. Aim for: Forever21, Akira Chicago, J.Crew, stellaanddot.com, Banana Republic
The dress: bright little numbers are all the rage, as are prints, but caution wearing cheap material. A classic cut or updated version of the LBD is a always a sure thing.

Pair with nude-colored mini fishnets, go bare, or possibly an opaque black tight married to a black shoe.

Aim for: White House Black Market, Bloomingdales, renttherunway.com,
ASOS, BCBG
The dress-alternative: Don't like your stems exposed? No prob.

Try a super cool tuxedo jacket, with a slim lapel and cigarette pants.

Pair with a sequin or silk cami for a little pizzazz.

When done right, a jumpsuit is another pretty option; just beware of looking "J-Lo." Aim for: Club Monaco, Max Studio, Zara, Bloomingdales
The shoe:

Lord have mercy, don't be boring! Opt for color in a satin or suede pump, or go texture via lace, studs, bows, rhinestones, you name it.

If you can only do one, this is the item to buy.

Aim for: Marshalls, endless.com, DSW.com, Piperlime.com
The bag: can't live without it, just make sure it's not the size of your date.

Both the envelope clutch and the skinny, chain bag are on trend. This is a fun and subtle way to show your festive side.

No fakes, please. Aim for: endless.com, Nordstrom, T.J.Maxx
The topper:

fur always gives a luxe vibe. Go cropped, short haired with no detail. Neutral is your best bet and fake or faux is fine.

Mini leather jackets also give some edge to a gorgeous dress! Aim for: Zara, Topshop.com, Forever 21, H&M
Now that's what I call hunting season.

Be merry and bright!
stylingstage suggests:
60's Buckle dress ASOS:
Resin colorblock necklace J.Crew:
Feather barette Banana Republic.com:
Asymmetric jumpsuit Zara:
Scarlett Blue Suede Spiked heels Samedelman.com
Menbur Corcosa clutch Endless.com:
Sequin striped chemise White House Black Market:
Elegant Laquered ring Forever 21:
Ted Baker Keaeh pump DSW.com: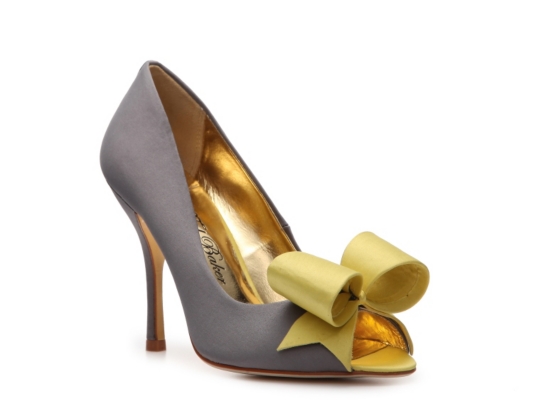 Short Sequin jacket Zara:
Maltese Cuff Stellaanddot.com:
Free People Fur jacket Piperlime.com:

Kate Spade Putting on the Ritz studs Piperlime.com:

Free Spirit Nine West pump: